Hello and welcome to Bryntin's first attempt at writing a witty haiku verse in the 2020's. Anyone hoping for a positive and optimistic change in the overall demeanour of Bryntin now that we are starting a new decade – and, you never know, maybe adding some humour to his attitude to life in general – will be quickly disappointed.
Don't worry, this disappointment is all completely normal, although most times you experience the vast, empty and hollow feeling from the slowly dawning realisation that your optimism was misplaced when you get to the end of the post and don't have it flagged in advance like this.
Anyway, this week Ronovan has provided this pair of prompt words:
And Bryntin is thinking back to just before Christmas when Australian blogging friend, Lucy from Silence Killed the Dinosaurs, tweeted that the Dinosaurs family had been evacuated from their home due to the dangerous proximity of ongoing bush fires. This ended up being a precaution and thankfully didn't last long due to a simple change in the wind direction but, sadly, the situation for human, animal and life in general, is still ongoing and much worse.
So, rather unusually, Bryntin has managed a topical and thoughtful verse.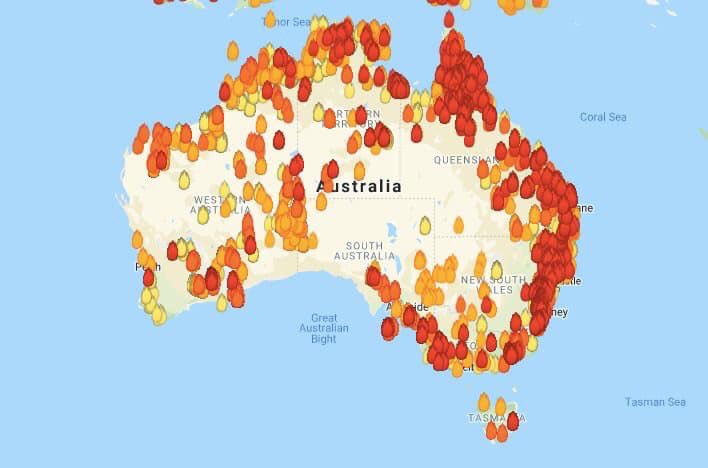 no climate cocoon
payment for mineral mines?
nation's ashes
---
And then a bonus 'normal' one:
cocooned since christmas
new year cigar now ashes
let normal commence
For background, Bryntin gave up smoking some nine years ago, having survived a stroke. Now, during the first minutes of every New Year, he goes out into his garden, looks at the stars (or, more likely, the grey clouds obscuring them) and smokes a cigar. This is a small exercise aimed at demonstrating to himself, as he does not smoke at any other time, that he has full mastery over what was once an addiction and smoking that cigar is a choice he can and does make for himself and he can leave until next year before he has another one.
You are of course, as Bryntin so often demonstrates himself, absolutely free to define and live your own version of normal. So he hopes that 2020 allows you to do so as much as possible and provides the strength and belief you will need to not allow others have you conform to their version of normal.
---
Note: If you like what I wrote up there and, lets face it, it is quite unlikely but still possible, then why not press one of the buttons that shares it to other people you know?
Or of course, if you don't want them to know you've enjoyed this, or just feel ashamed now and want to keep it to yourself, don't. Feel free to leave a comment though, even if it's just 'Stop it, please!'